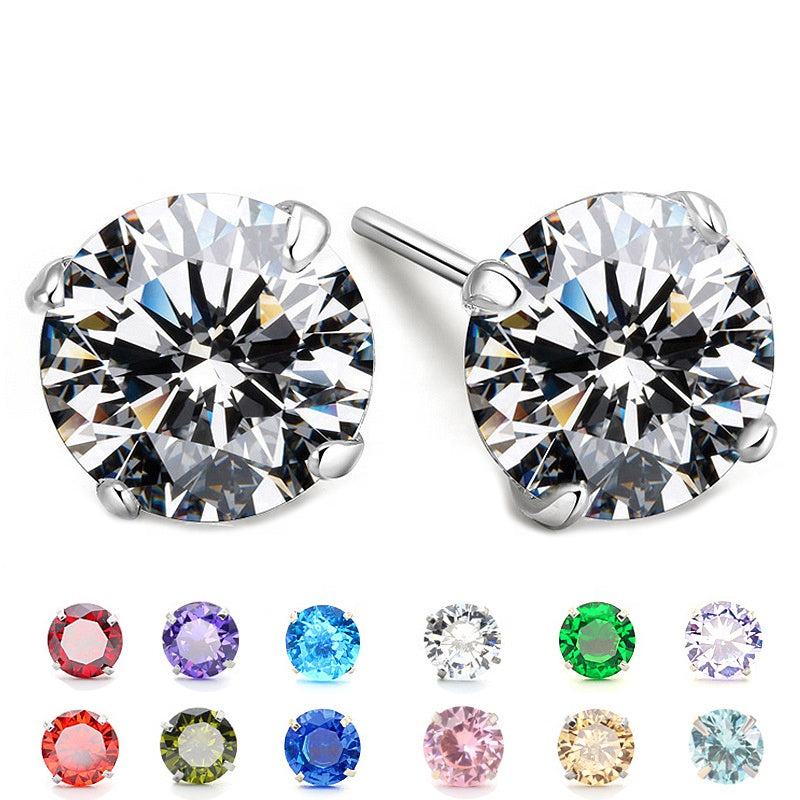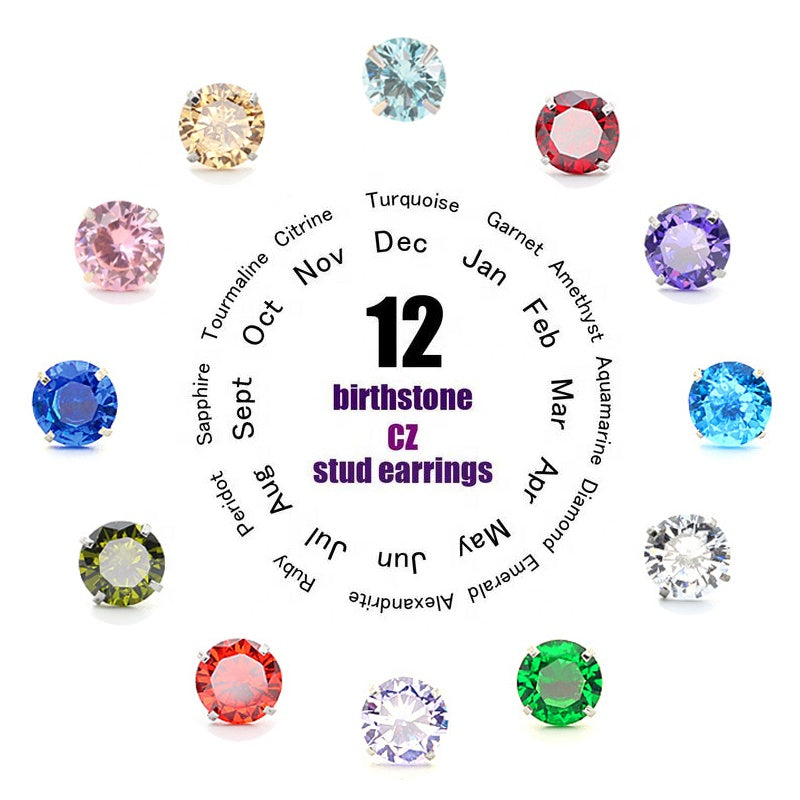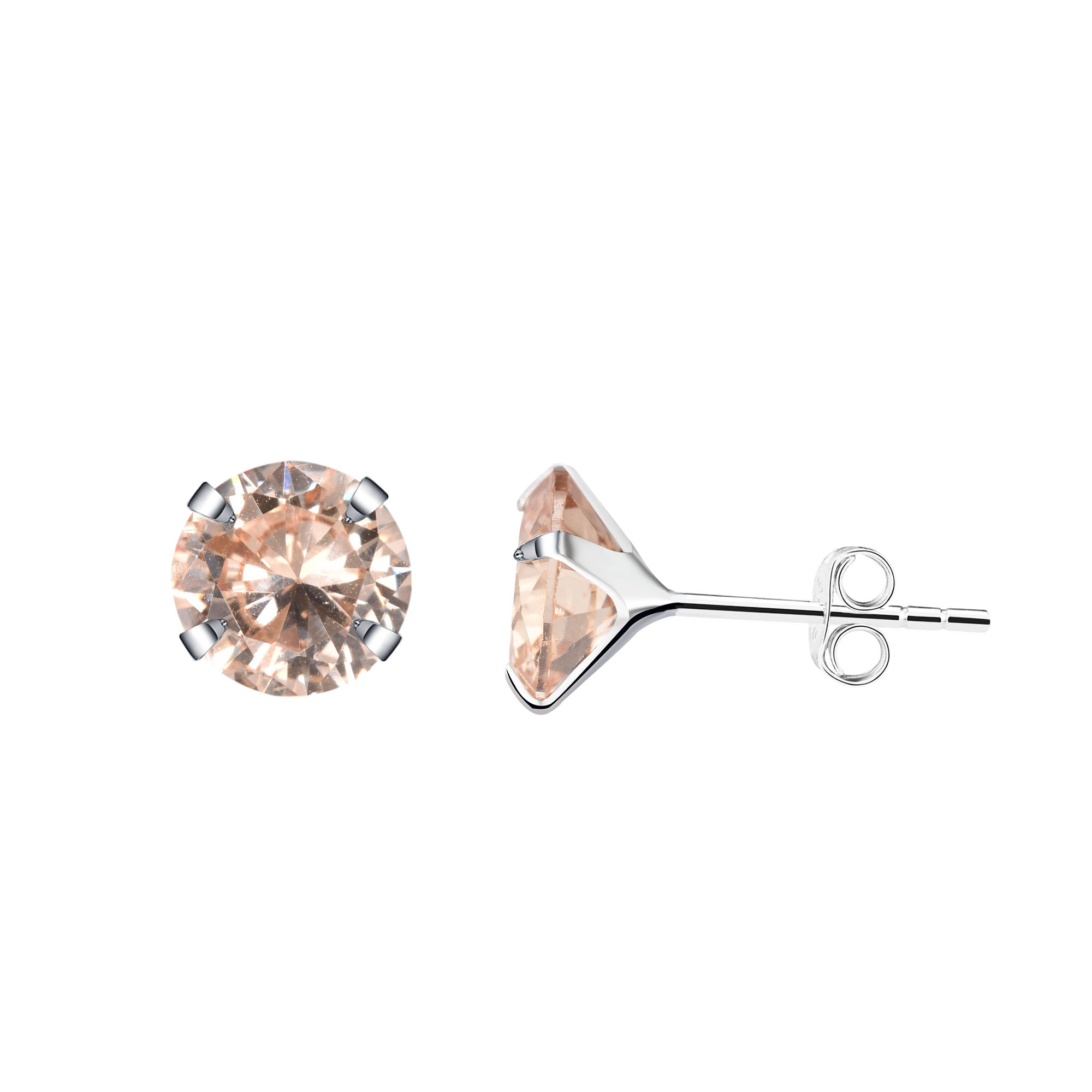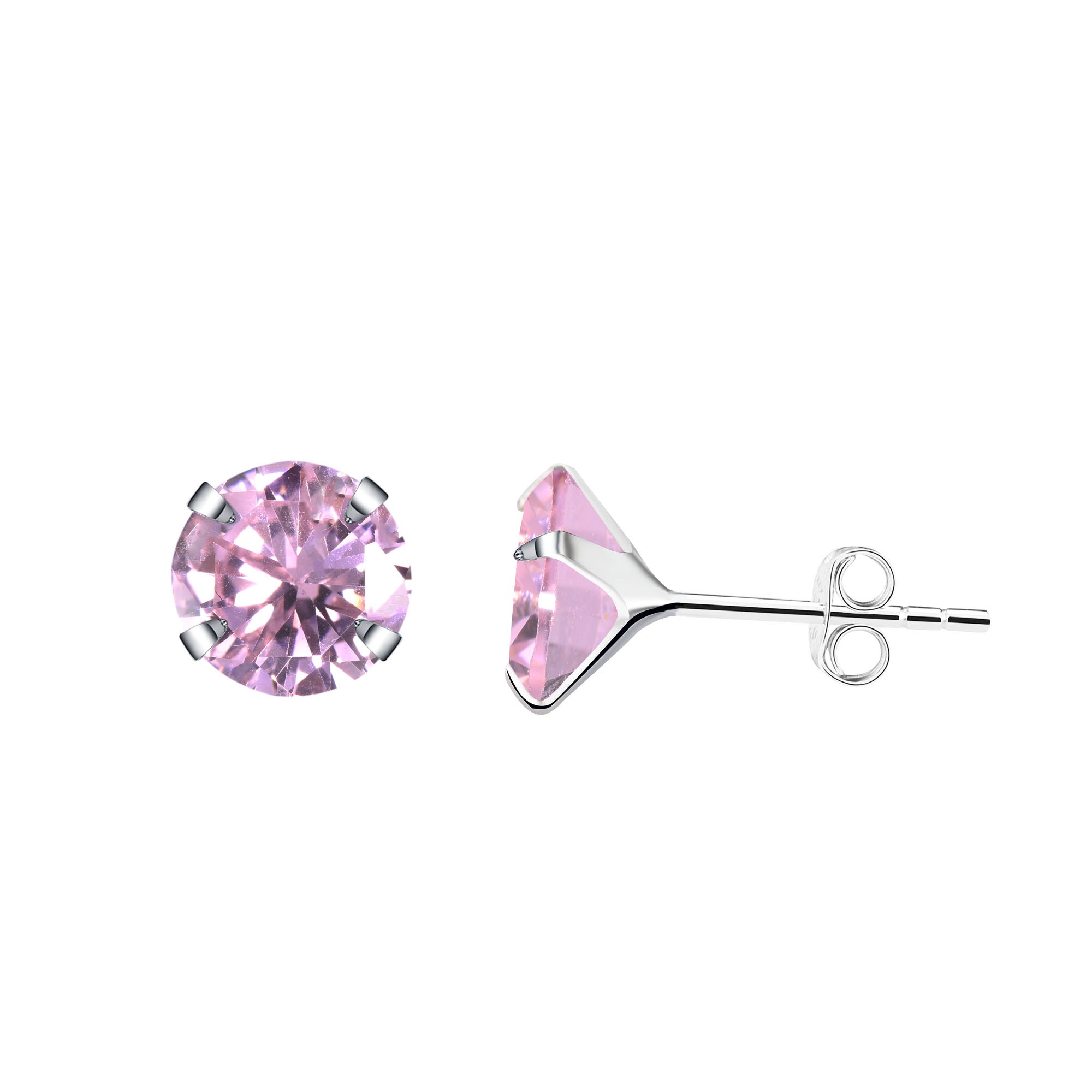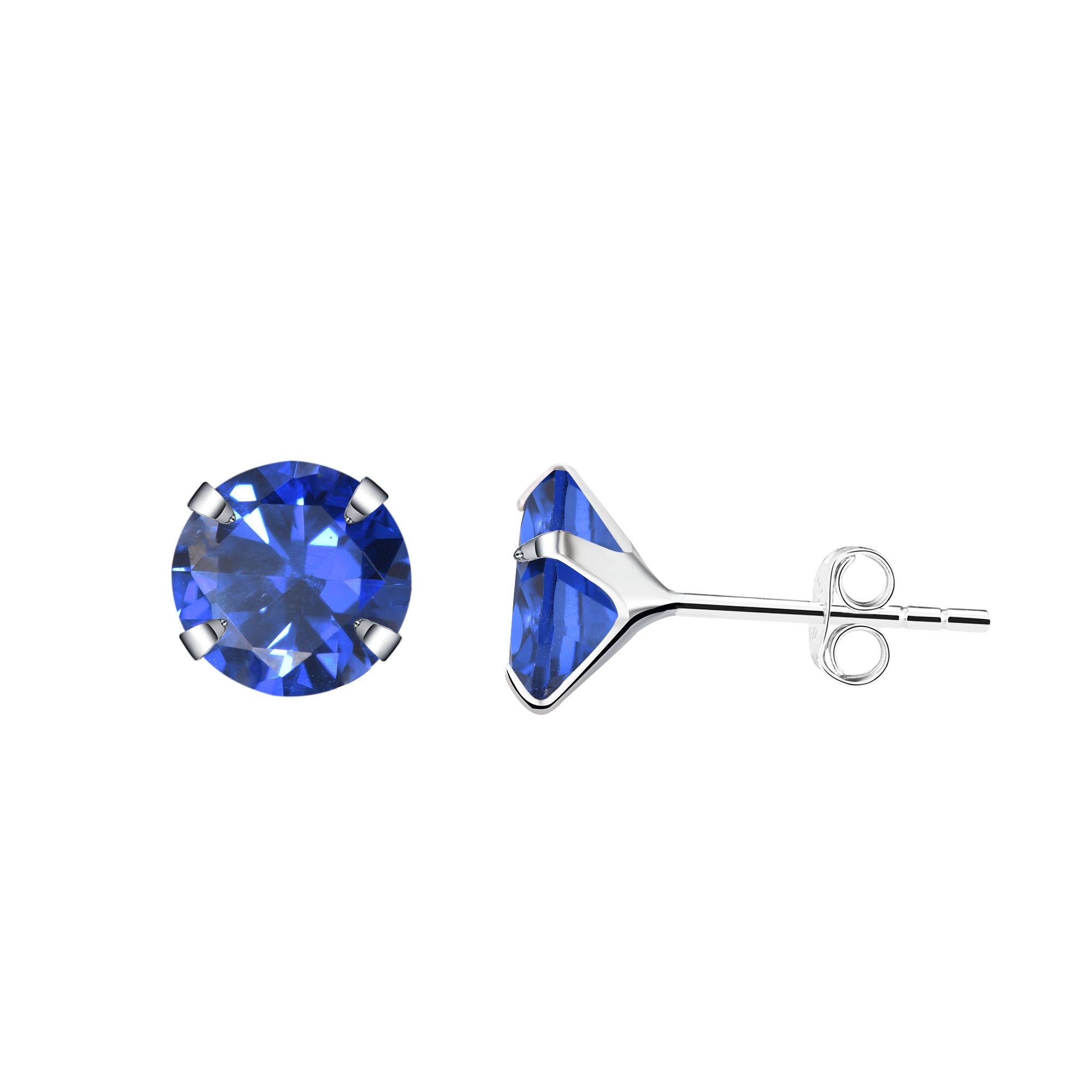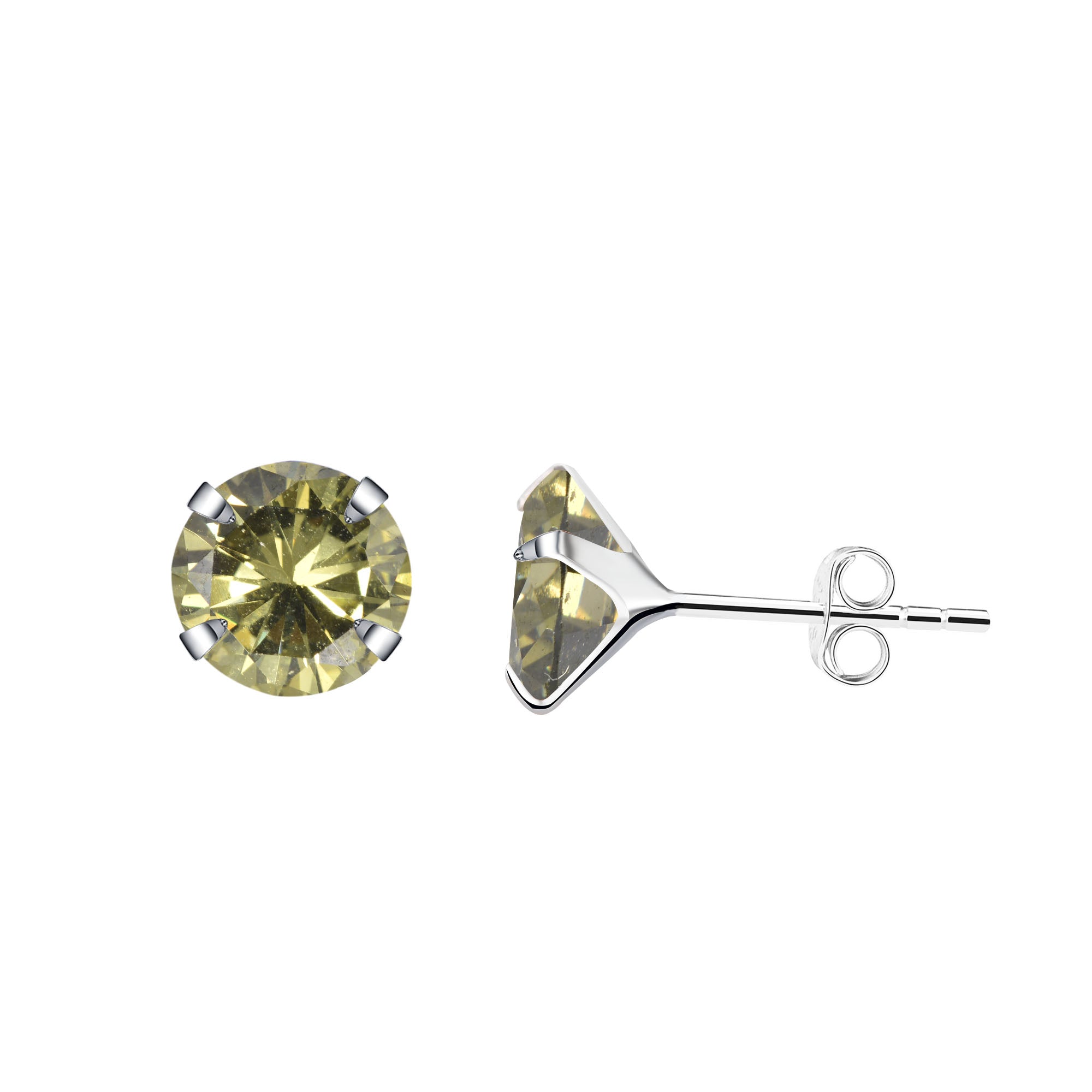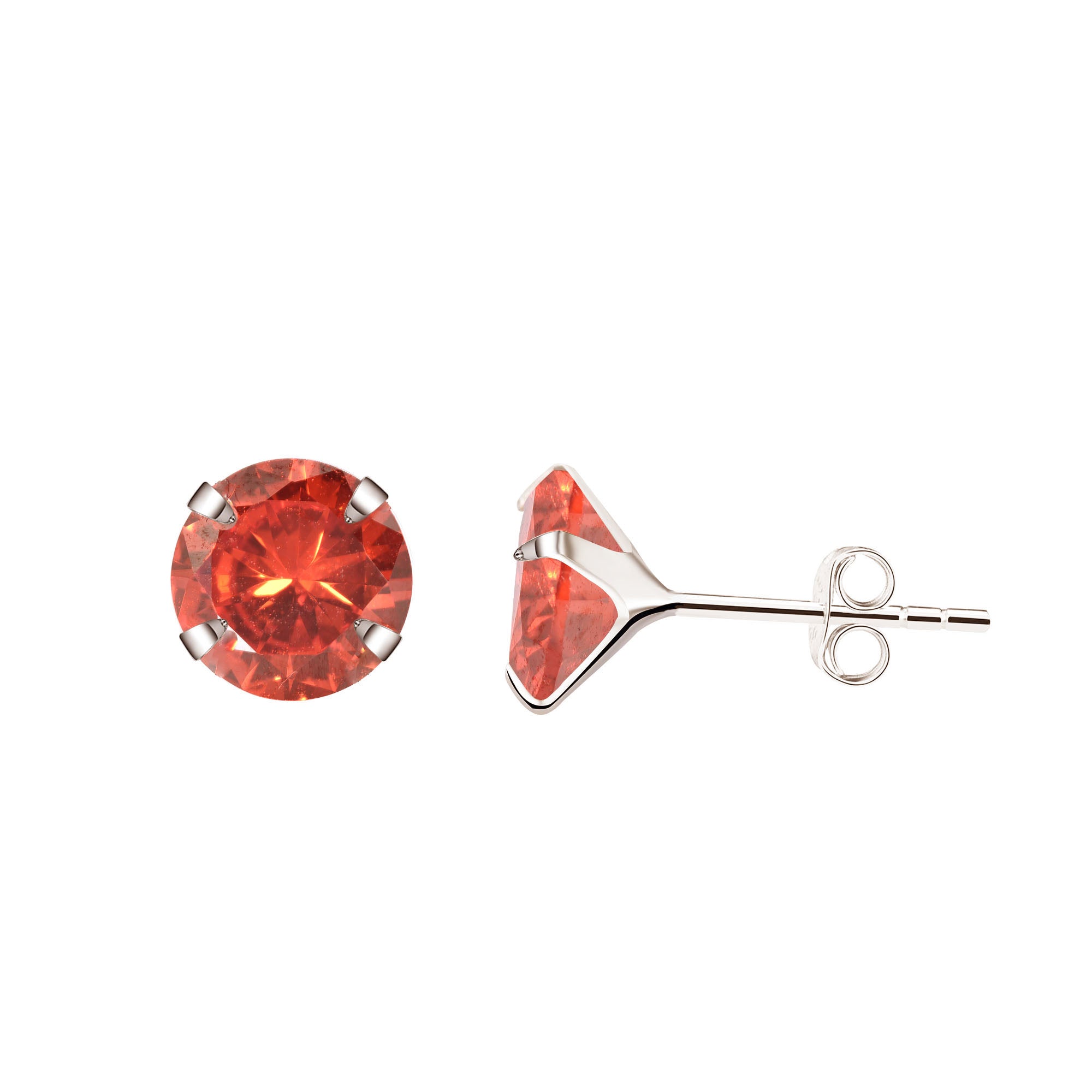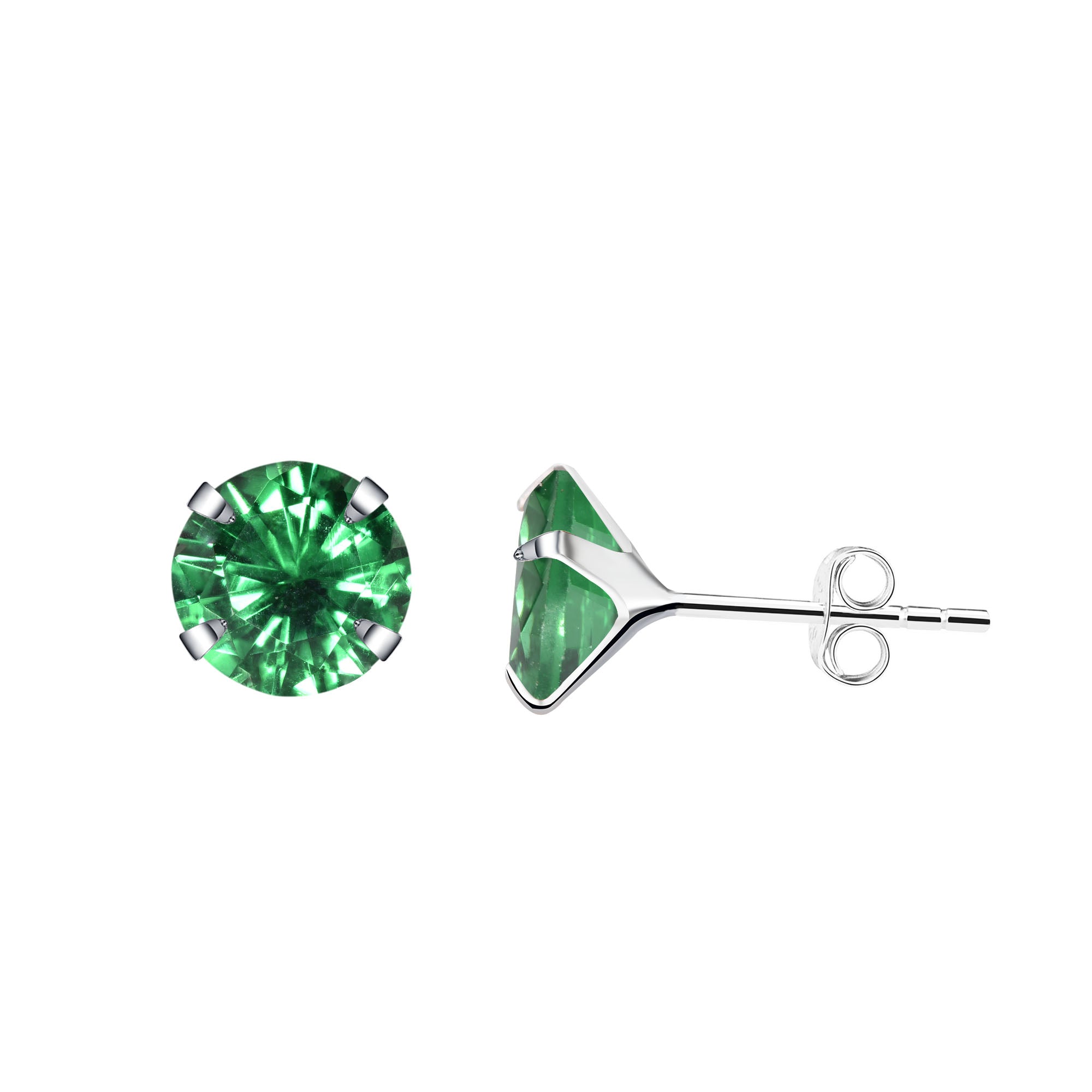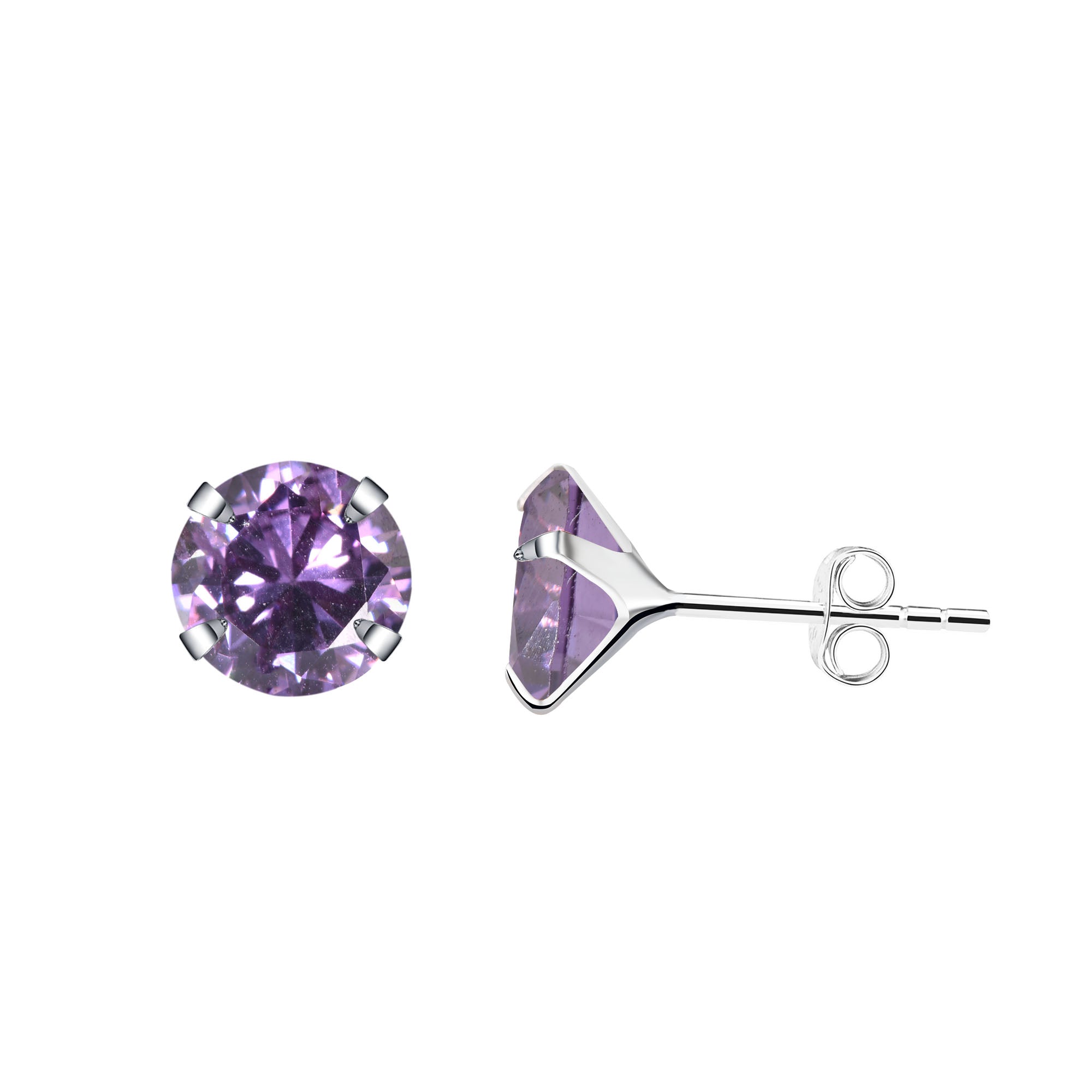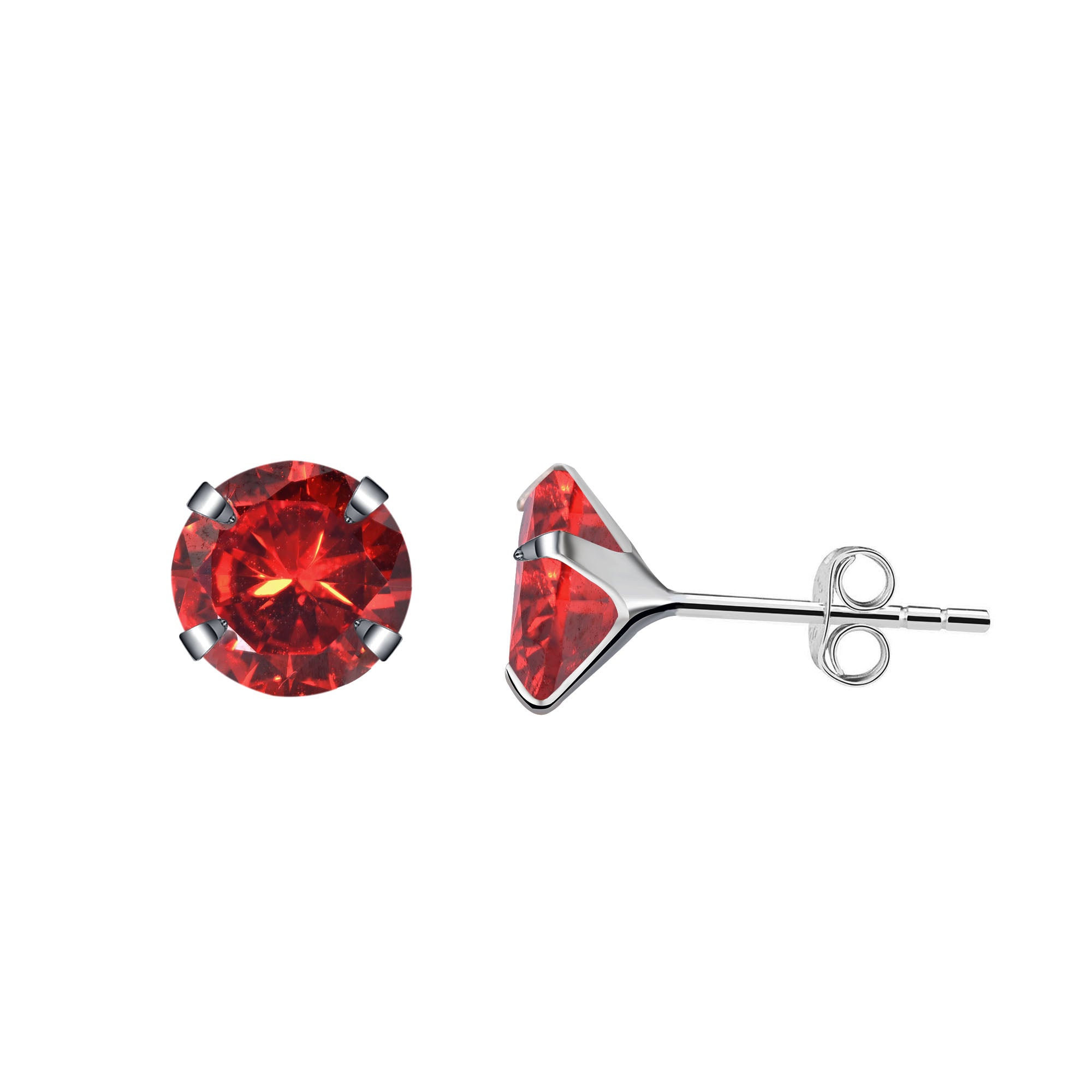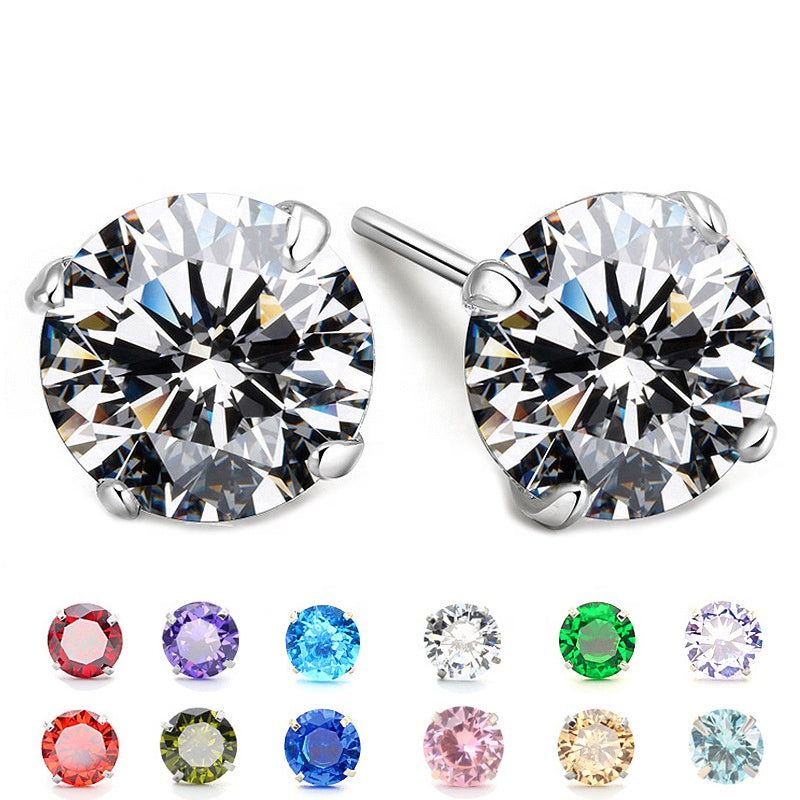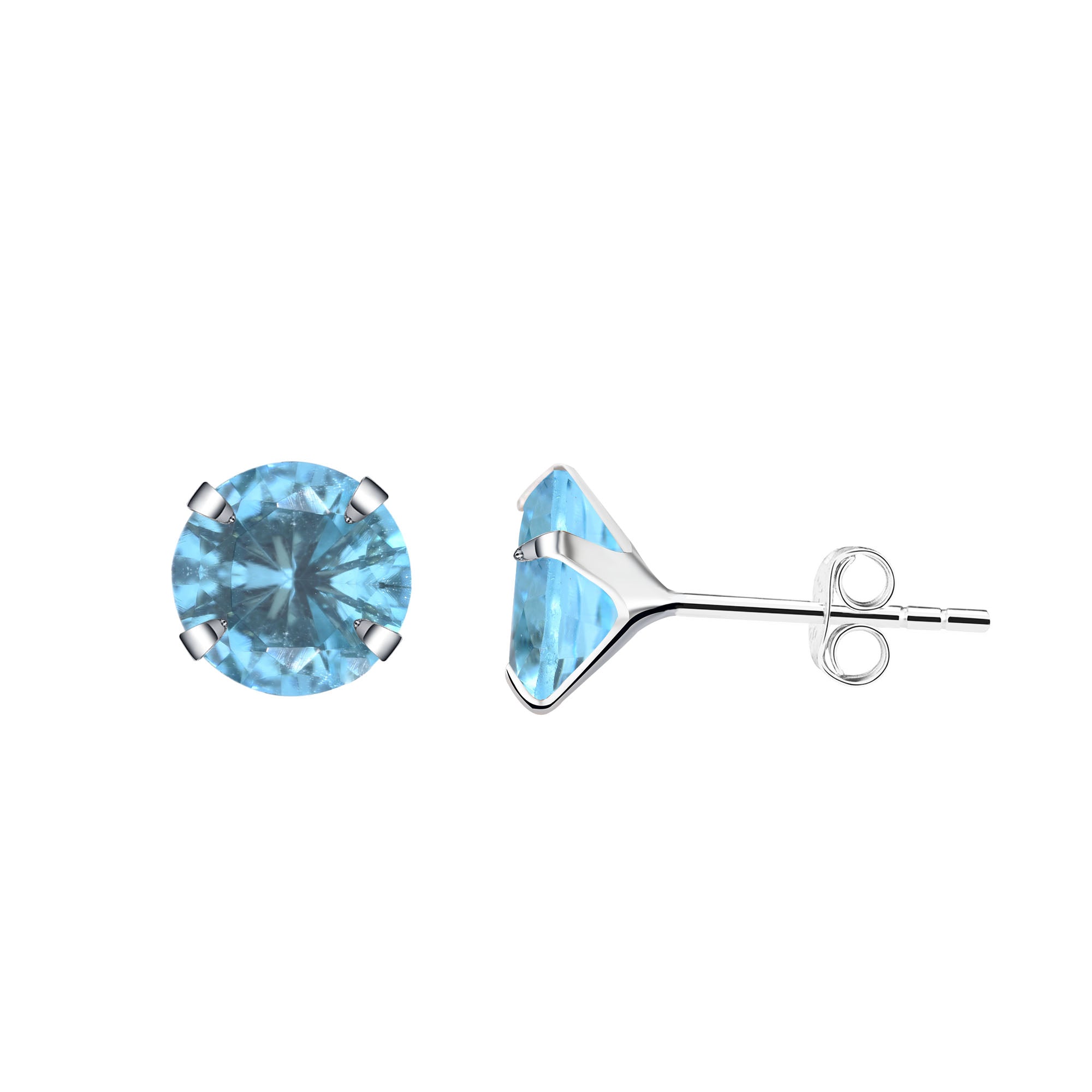 CZ Birthstone Stud Earrings
Description
Product Packaging
Easy Returns
Celebrate your birth month with our Birthstone CZ Stud Earrings, available in 6mm diameter size, featuring 925 Sterling Silver settings plated in enduring rhodium. These earrings offer a personalized touch with each cubic zirconia stone representing a specific birthstone. The precision-cut cz's are securely held in place with four-prong settings, and the butterfly backs ensure a comfortable and secure fit. Whether you choose your own birthstone or that of a loved one, these earrings beautifully combine elegance and sentiment. Adaptable for daily wear or special occasions, they add a touch of sparkle and meaning to your style, making them a cherished accessory in your jewelry collection. So bring on the baby showers, birthday parties, and Valentine's for all the mommies, sisters, and besties in life.  You're ready! 
Layered Charm believes every product is special and we package it carefully in our premium Layered Charm gift box so that when it arrives it is like a gift ready for you to enjoy. 
Layered Charm is committed to your 100% satisfaction! 
We will gladly accept returns of unworn, undamaged, or defective jewelry purchased online for a full refund or exchange within 30 days of the original purchase. Items not available for exchange are: earrings (for hygienic reasons.) and any sale items are considered a final sale.
CZ Birthstone Stud Earrings
FAQ
How long to process an order?
We will package your order within 24 to 48hours of your order being placed. If any items are unavailable one of our team members will reach out to you via email or phone to provide a status update and await your confirmation. We ship out usually next business day. If your order has express shipping then we make every effort to priority ship.
Can I place a custom order?
Yes! We work with many suppliers from around the world and will do what we can to get you an option if available. Looking for a Pyrrha talisman, not on our website, we place custom orders every week and we can usually get you one within 10 business days (excluding Christmas and peak demand seasons)
Can I get a necklace with a different length or chain style?
Yes, you can! Layered Charm standard length is 18" for our sterling silver (Stainless steel necklaces are paired with a 24" chain.) but you can request a chain swap for a 16" or a 20" at no charge.  Simply in the notes section indicate chain swap and what preferred length you want and place an order.  If you want a thicker or different chain in the notes indicate want a different chain and place an order. Our team will reach out to you with some options (additional fees may apply with a chain upgrade) 
Is there a Warranty?
If you have any issues in the first 45 days we will fix, replace, or offer store credit. Rest assured Layered Charm does rigorous testing of our jewelry collection. We test the overall quality in three areas 1.)Plating -(if plated in rhodium, gold or rose gold.)  We make sure items are triple plated for longer life. 2.) Build and Craftsmanship - We want the jewelry piece to last with normal wear. 3.) Design - Make sure no imperfections 
Shipping
Free Shipping
Place an order over $75 dollars and recieve free shipping with tracking via Canada Post or USPS.
Pick Up Instore
Need an item same day? Order for pick up at any of our locations.
Get in touch
Need more information, or have a question? We want to help. Email Us and we will respond quickly.